{{ notice }}
{{ warning }}
Displaying {{ filteredProducts.length }} of {{ products.length }} products
No products match your criteria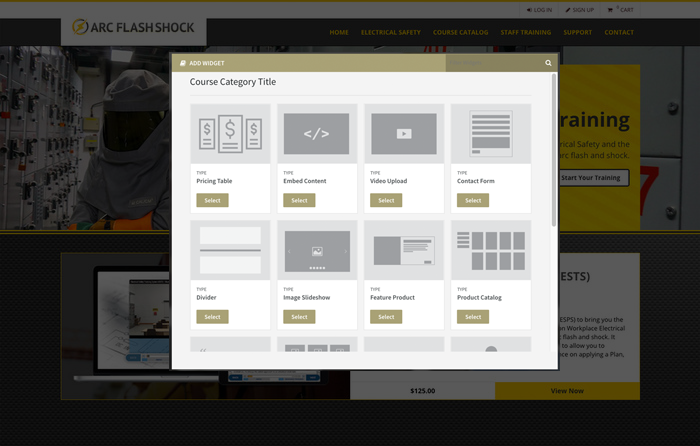 Storefront builder
Creating stores to sell your courses couldn't be simpler. Our no-HTML, widget-based builder requires no development experience, and is easy and intuitive to use. Build a site quickly, add your courses from your uploaded courses, press save, and you're in business.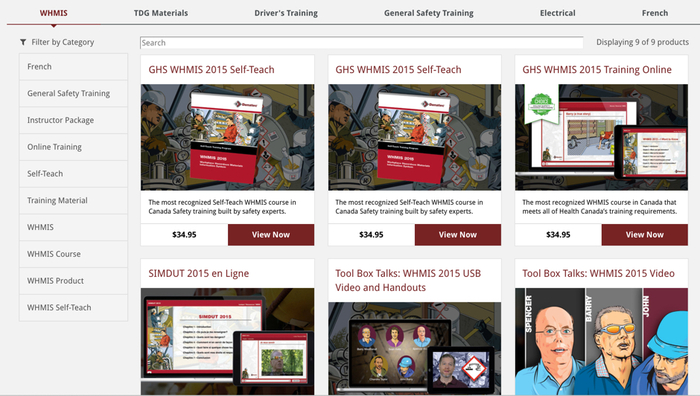 Simple and elegant course catalogue
As you upload your courses, type in descriptions and upload sample video and images, the course builder automatically populates your online catalogue and builds beautiful product pages. Easily set prices, add and remove courses, and create categories to organize them the way you want them to appear in your store.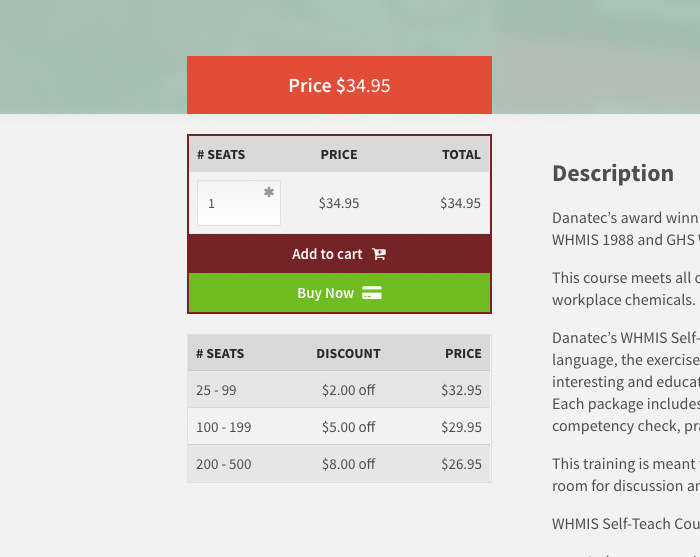 Multi-seat Course selling
Why sell to just learners? or, Sell hundreds of seats to companies and training managers? Offer bulk discounts. Training managers can manage and distribute courses from the platform, or enterprise customers can download a secure, seat-limited SCORM course and run it from their own LMS.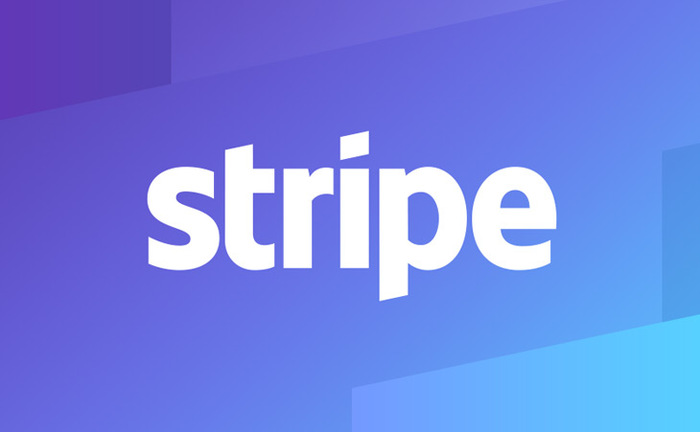 Selling courses: YOU collect the money (Stripe)
We use Stripe.com so as soon as you sell a course, the money goes right to your bank account.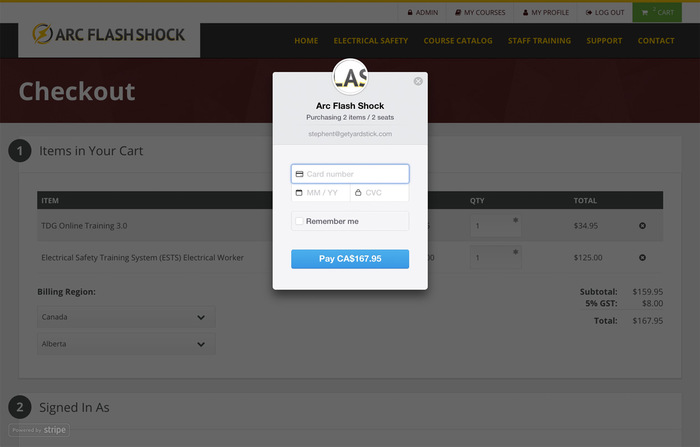 Simple, one-page checkout
View course. Purchase. That's all you need from your customers. Our e-commerce flow has been designed to provide the shortest route from product to purchase, with one-click "buy now" functionality and a single page checkout process. Get them in and learning fast.
Sticky social media power
RapidLMS.com includes powerful social media functionality that help you convert users and sales. Learners can one-click sign up with their Facebook or Twitter logins, and can quickly share their accomplishments with built-in digital badge functionality. Learners share their badges, and help bring back more business to your site.
Other features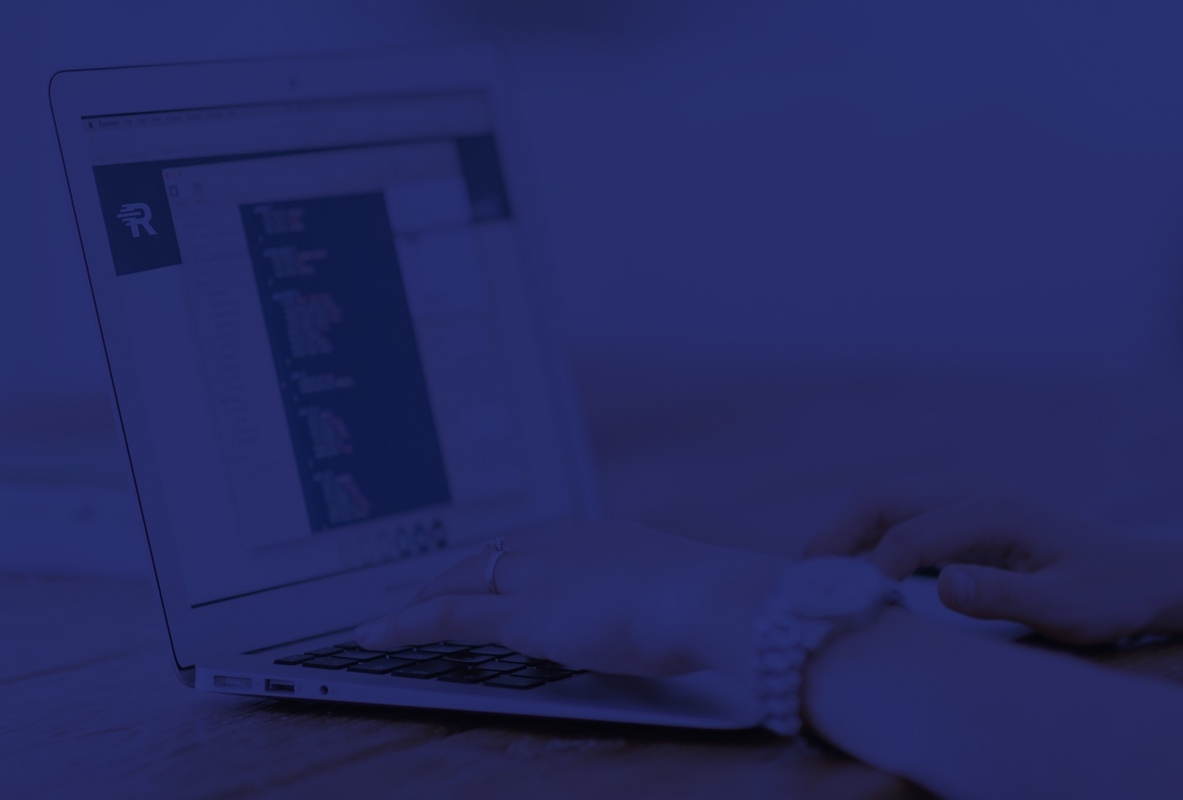 Course portability
It's great to offer up a slick, easy-to-use learning system for your training manager customers, but what about those that already have their own LMS? Simple. Let them export your course.
Our dispatch technology allows a training manager on your site to buy a set number of seats and export a SCORM compliant file to upload to their system. The best part? Your course IP is still protected, and you get to control the seats purchased. Once they run out, they need to buy again.
Launching Fall 2017. Learn how RapidLMS can transform online training for you, and your learners.
Contact us